Introducing community-based, on-demand electric vehicles from Envoy Technologies
FOR IMMEDIATE RELEASE
The WALK on Bainbridge Island to introduce community-based, on-demand electric vehicles from Envoy Technologies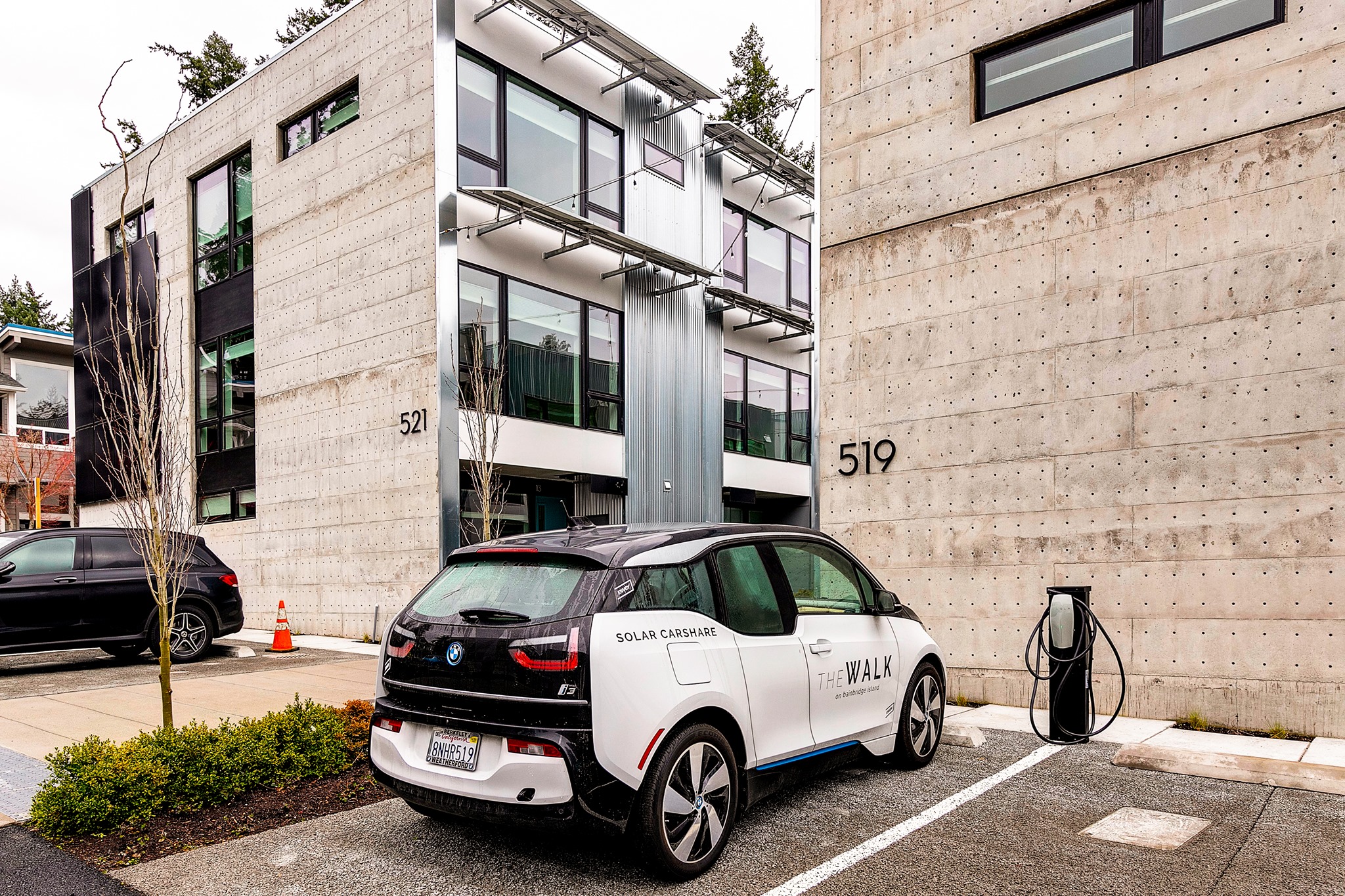 Bainbridge Island, Washington– [February 5, 2020] – The WALK on Bainbridge, a Zero Energy townhome project with 52 units for rent, announced a partnership with Envoy Technologies, the leading provider of shared, on-demand, community-based electric vehicles (EVs).
Envoy integrates with multi-tenant communities to provide turnkey EV sharing and charging stations as an exclusive amenity. Residents of The Walk will have access to the Envoy BMWi3 via the Envoy There mobile app (available on Android and IOS devices) and can book by the minute, hour, or day. The vehicle will be powered by solar-powered charging stations at the property.
The project in downtown Winslow is just a 10-minute walk from the ferry terminal, making the location a perfect spot for commuters to downtown Seattle. Residents will be able to walk just about everywhere they need to go on a daily basis with shops, schools, restaurants and theaters just minutes away. With the addition of the Envoy BMWi3, residents will be able to take the electric car share to venture out to run errands or take day trips farther afoot.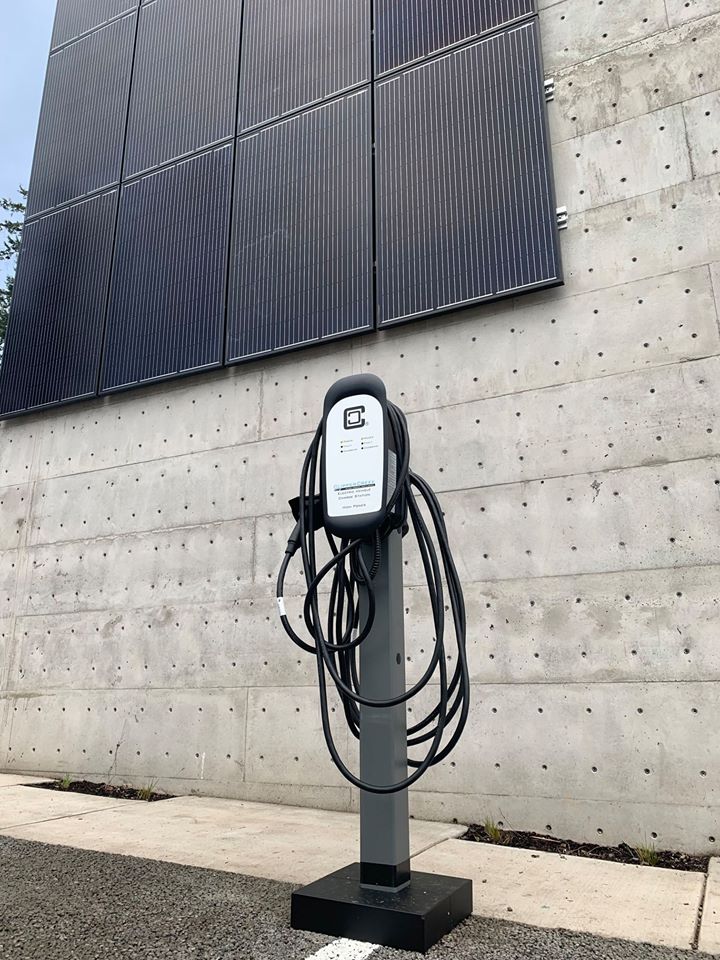 The WALK on Bainbridge Island is to date the largest privately developed multifamily rental project to register for Zero Energy certification through the International Living Future Institute. Solar on the roof, over canopies, and wrapped around the sides of the building provides enough electricity to power the entire building as well as electric car chargers.  Residents renting at The WALK will be able to live Zero Energy lifestyles while eliminating electricity and gas expenses.
Already, three residents have signed leases and plan not to own a car.  With the walkable location and the car share program available for occasional errands, this is an opportunity for residents to live car-free – reducing their carbon impact while saving money.
The WALK on Bainbridge is a phenomenal property," said Envoy co-founder Aric Ohana. "This deployment not only marks our second in Washington State, our platform offers a unique amenity for residents."
Envoy vehicles are operational at over 100 multifamily properties, offices and hotels across the country, including San Francisco, Los Angeles, Sacramento, Orange County, San Diego, and Miami. Envoy's planned pipeline includes New York, Portland, Austin, Chicago, Boston, Denver, and Washington, D.C.
About The WALK Development:
The WALK on Bainbridge is a 52-unit townhome rental project with a limited number of townhomes also for sale.  Townhomes are built with high quality healthy and natural materials such as sustainably sourced wood floors, quartz countertops and fiberglass windows.  Units range in size from 700-sq ft studio units to 1600 -sq ft 3-bedrooms.  A number of the units are priced for workforce affordability and five of the units are deeded permanently affordable.
About Envoy Technologies:
Envoy Technologies, a Culver City-based provider of turnkey electric vehicle-sharing services, offers on-demand vehicles where people live, work and stay (i.e. apartments, student housing, office campuses, co-working spaces, hotels). Envoy equips real estate owners and operators with a new and innovative way to enhance the lifestyle of their tenants, members and guests by providing mobility as an amenity. Learn more at www.envoythere.com